SABIC wins 2022 EPSE awards in design & innovation categories
DÜSSELDORF, GERMANY, October 24, 2022 - SABIC has received two awards –– one for Innovation, the other for Design –– from European Polycarbonate Sheet Extruders (EPSE). The Brussels-based association announced the results today in an award ceremony during the K 2022 trade fair in Düsseldorf, hosted at the SABIC booth.
In the "Innovation" category, SABIC won for its LEXAN™ EXTRITE™ Sheet panels that were used to create an exterior dome in a beautiful private home located at Kavouri Beach, Vouliagmeni, just south of Athens, Greece.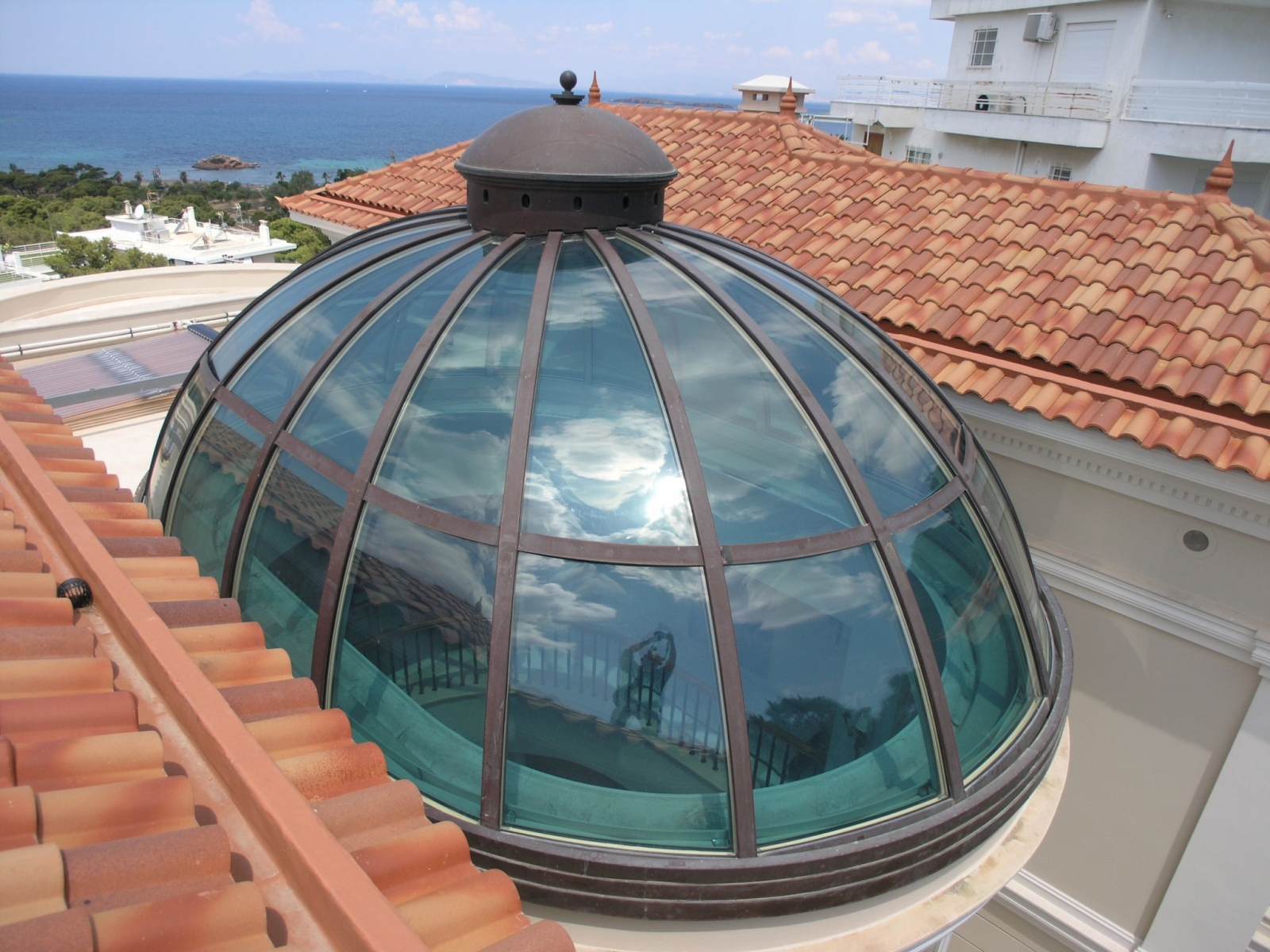 In the "Design" category, SABIC was honored for its LEXAN™ EXELL™-D Sheet panels that were used to create the façade design of the LuLu Hypermarket in Sharjah Dubai in the United Arab Emirates.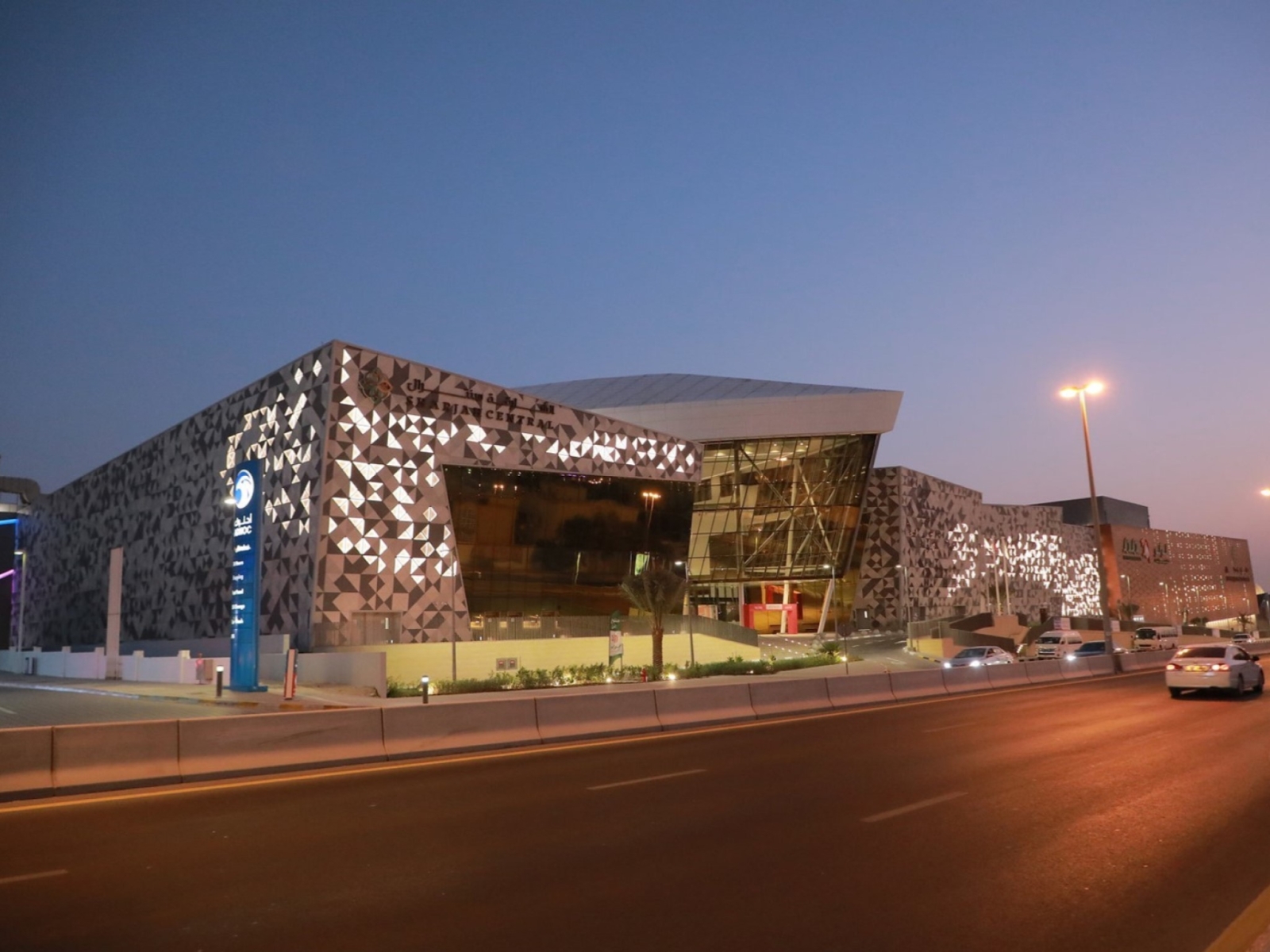 An innovative dome
The material chosen by Glazetech – Mich.Vakirtzis & Co. (www.glazetech.gr) for the Greek dome needed to be UV-resistant, with high weatherability, and provide protection from the elements and against abrasion. SABIC's LEXAN EXTRITE Sheet, in 6mm thickness, was used to fulfill the task, as a substitute for glass. SABIC produced the sheet in an Infra-Red (IR) Green color.
This polycarbonate (PC) sheet has a high abrasion-resistant coating and can withstand aggressive atmospheres such as saline environments and areas facing sand storms, making it the perfect solution. As SABIC's LEXAN EXTRITE Sheet has a protective layer on both sides, it is ideal for applications where abrasion, scratch, and chemical resistance are crucial. This low-maintenance, cost-effective PC sheet also has a long life.
A stunning façade
London-based architects Design International has developed a unique visual signature of using triangles in backlighted façades in its projects for the LuLu Group supermarket/shopping mall chain around the world. For the LuLu Hypermarket in UAE's Sharjah Dubai, the group cited the design freedom and aesthetics of SABIC's LEXAN EXELL-D sheet as the primary reasons for that material choice. Especially at night, the building's backlit façade creates an almost magical atmosphere to the surrounding of Sharjah.
Design International (www.designinternational.com) and Blue Rhine (www.bluerhine.com) chose to use a 3mm-gauge LEXAN EXELL-D sheet to incorporate into the façade design. Other benefits included the ease of cutting the PC sheet versus cutting glass, polycarbonate's excellent screen-printing capabilities, and the virtually unbreakable impact resistance of the lightweight PC sheet.
SABIC is proud of this project, which is a testament to the promise of polycarbonate solutions such as LEXAN EXELL-D Sheet being able to meet high aesthetic standards and design preferences. At SABIC, being an industry leader means always meeting the highest standards related to safety, innovation, sustainability and circularity.
Winning these EPSE Awards is a wonderful recognition of the work we do, in which SABIC's solutions have been implemented to meet the needs of clients who are seeking the most innovative choice possible.
The annual EPSE Awards are an internal competition designed to promote the unique properties of polycarbonate sheet and showcase the wide range of applications where it can be used. EPSE (www.epse.org) has been organizing this awards competition since 2007, as a way to recognize the most innovative, sustainable, and best-designed projects made out of polycarbonate.
------------------
Reader enquiries
SABIC

Europaboulevard 1
6135 LD Sittard
Netherlands
Notes for editors
SABIC and brands marked with ™ are trademarks of SABIC or its subsidiaries or affiliates.
SABIC should be written in every instance in all uppercase.
ABOUT SABIC
SABIC is a global diversified chemicals company, headquartered in Riyadh, Saudi Arabia. It manufactures on a global scale in the Americas, Europe, Middle East and Asia Pacific, making distinctly different kinds of products: chemicals, commodity and high performance plastics, agri-nutrients and metals.
SABIC supports its customers by identifying and developing opportunities in key end-use applications such as construction, medical devices, packaging, agri-nutrients, electrical and electronics, transportation and clean energy.
SABIC recorded a net profit of SR 23 billion (US$ 6.15 billion) in 2021. Sales revenues for 2021 totaled SR 174 billion (US$ 46.6 billion). Total assets stood at SR 318 billion (US$ 84.9 billion) at the end of 2021. Production in 2021 stood at 58 million metric tons.
The company has more than 31,000 employees worldwide and operates in around 50 countries. Fostering innovation and a spirit of ingenuity, SABIC has 10,090 patents and pending applications, and has significant research resources with innovation hubs in five key geographies – USA, Europe, Middle East, South Asia and North Asia.
This press release and relevant photography can be downloaded from www.PressReleaseFinder.com.