SABIC BRINGS NEW PLASTIC EXHIBIT TO CHILDREN'S MUSEUM
The SABIC Mt. Vernon, Indiana facility sponsored and co-created a plastics exhibit, called Fantastic Plastic, at the Evansville, Indiana Children's Museum. The exhibit opened on February 22, 2014, and demonstrates how plastic is solving some of the world's toughest challenges, while bringing to life the importance of science, especially chemistry, and math.
Fantastic Plastic is based on academic standards and targets children aged 0-12. Children will learn about the fascinating and often surprising process of manufacturing and recycling plastics. They will use their imagination to create with recycled plastic and paint on the 6-foot clear LEXAN™ MARGARD™ panels from SABIC's Innovative Plastics business. Toddlers will play and learn with plastic cling match-ups and the museum will offer a rotation of educational programs in the workshop space.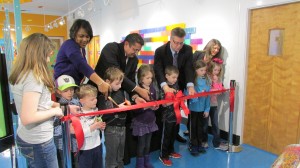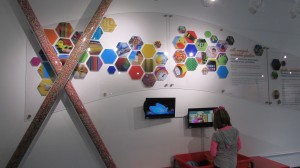 "SABIC's Innovative Plastics business is pleased to assist the Children's Museum with creating a new, educational exhibit that highlights the power of plastic -- something that is very important to our community," said Joe Castrale, plant manager of SABIC's Mt. Vernon, Ind. facility. "Additionally, we hope the exhibit portrays how plastic is solving some of the world's biggest problems and brings to life the importance of science and math, inspiring youth to pursue exciting, careers in science, technology, engineering, and math (STEM)."
"Next Generation Science says that children must understand the connections of engineering, technology, science, and society in order to function and thrive in the modern world," said Stephanie Terry, CMOE director. "SABIC's investment in children makes all the difference in the experience the museum is able to offer."